Audio is extremely important to the video production process, and having clean, high quality audio will definitely boost your production value! So, if you're looking for the best microphone to use for your YouTube videos, check out my 'Best Mics for YouTube' video, in which I review different types of professional microphones, as well as a couple of accessories, to help take your video production to a higher level.
Watch 'Best Mics for YouTube' Video:

In this video, I review some of my favourite mics & accessories to use when producing Youtube videos.

Professional microphone reviews – Best Mic for Youtube videos
https://www.youtube.com/embed/BUhhbvi411g
Microphones featured in this video:
– Lapel Mics (Lavalier or tie clip mics):
You can get these types of mics very close to the subjects mouth, giving you a very focused sound, which is good for interviews.
– iPhone lapel mic (around £10)
– Rode SmartLav (around £50)
– Audio-Technica ATR 3350 (around £25)
– AKG C417PP (around £90)
– Audio-Technica Pro 70 (around £90)
– Handheld Mics
Very good for noisy environment, seen used on red carpets and on stage, since they pick up sound from the top and repel sound from the back.
– Shure SM58 (around £80)
– Phillips SBCMD 150 (around £15)
– iRig mic (around £45)
– AKG C417PP (around £90)
– Audio-Technica Pro 70 (around £90)
– Shotgun Microphone
Attaches to the top of your camera, designed to pick up audio from far in front of it.
– RØDE VideoMic (around £100)
– Sennheiser MKH 416 (around £800)
So, why not try some of these microphones for yourself? You'll definitely see how your audio quality improves!
If you want to find out more, then Click Here! to watch the video.
Check out my previous video on The Best iPhone Video Editing App, in which I take you through iMovie, which is my favourite editing app on the iPhone.

If you learn more about marketing yourself or your business with your iPhone, then grab my free 3 part training series, iPhone Video Marketing Course. Just click on the link below this video, enter your details and I'll send you your free link.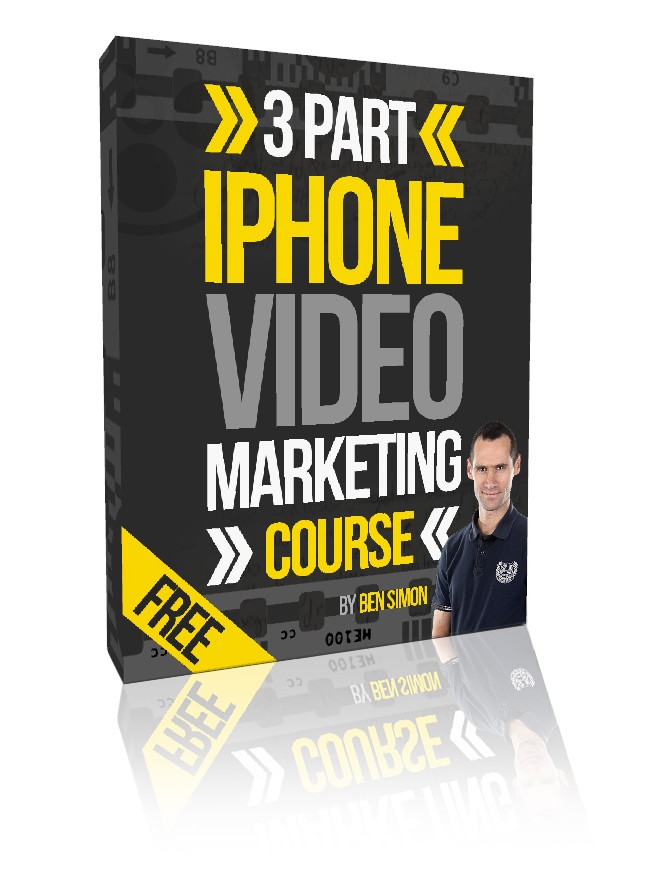 FREE MARKETING COURSE! Discover the secrets behind making engaging videos that ooze professionalism and help to sell your products or services In this 3 part training series, I break down the essential elements that go into making a professional video. From composition and audio through to location and performance stand up against the competition.
Get your FREE marketing course here! 3 part series, quick start guide to video production. Find out how to make videos people want to watch! Tips on converting viewers into targeted leads, video language tips that will engage with your viewers, find out the basics of ranking a YouTube video
Get it NOW because it's FREE! If you found this video helpful please give me a like, Share it with a friend you feel will benefit from these tips and subscribe to my channel and receive more videos like this.
[ssba-buttons]