Which smartphone is best to use when it comes to creating videos? Watch my video on the 'Best Smartphone for Video' (iPhone Vs Android Top Trumps), where I take you through the pros and cons of using an iPhone or an Andorid for video production; taking into consideration not only their filming capabilities and specifications, but the whole process of video production, as well as editing.
Watch 'Best Smartphone for Video: iPhone vs Android Top Trumps):

In this video, I discuss which smartphone is best for creating professional looking videos.
https://www.youtube.com/watch?v=Qxb96cDaUSg
So, What is the best smartphone for creating videos?
Let's start with STORAGE
On iPhone:
You're limited to whatever storage you buy with it; 16gb, 32gb, 64gb or 128gb.
Android:
Androids take a Micro SD card, so you're not limited on how much storage you have.
So.. for Storage; the Android wins.
BATTERY LIFE
DRAW – No advantages to either in this situation, just get yourself a powerbank, portable charger, which will give you numerous charges.
CAMERAS
iPhone:
Front-facing camera: 4K
Back-facing camera: 720p
Android:
Front-facing camera: 1080p (but newer versions may have 4K)
Back-facing camera: 1080p
So.. for cameras; the Android wins.
LOWLIGHT
DRAW – Just get yourself a light, which will make a huge difference to your footage.
PROCESSING POWER & APPS
I have found apps work better on iPhone devices, with better app options, whereas on Androids you may run into glitches.
For apps… iPhone wins.
So which one would I choose? Taking all those things into consideration, I choose the iPhone; mainly because I want it to do everything, not just filming, but the editing, so that's a massive deal-breaker for me.
So, which smartphone are you going to use for your videos? Take these notes into consideration when looking for a good phone for creating videos!
If you want to find out more, then Click Here! to watch the video.
Check out my previous video on The Best Video Editing Apps for iPhone & Android, in which I take you through the best applications available for editing on iPhones and Androids.
If you learn more about marketing yourself or your business with your iPhone, then grab my free 3 part training series, iPhone Video Marketing Course. Just click on the link below this video, enter your details and I'll send you your free link.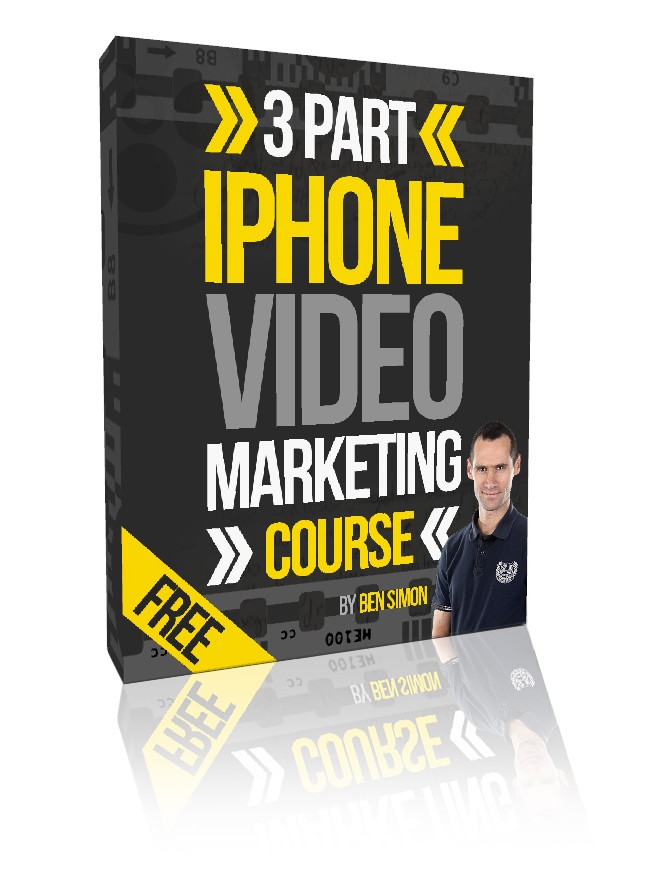 FREE MARKETING COURSE! Discover the secrets behind making engaging videos that ooze professionalism and help to sell your products or services In this 3 part training series, I break down the essential elements that go into making a professional video. From composition and audio through to location and performance stand up against the competition.
Get your FREE marketing course here! 3 part series, quick start guide to video production. Find out how to make videos people want to watch! Tips on converting viewers into targeted leads, video language tips that will engage with your viewers, find out the basics of ranking a YouTube video
Get it NOW because it's FREE! If you found this video helpful please give me a like, Share it with a friend you feel will benefit from these tips and subscribe to my channel and receive more videos like this.