If you're looking for an iPhone video editing app, look no further then iMovie on iOS, which is my favourite app to edit with. For more information on iMovie, watch my 'Best iPhone Video Editing App' video, which is all about how iMovie works, it's features (movie or trailer editing functions), as well as it's multi-channel editing functions, etc…
Watch 'Best iPhone Videography Apps' Video:

In this video, I discuss the video editing app 'iMovie' on iOS, and it's many features.
https://www.youtube.com/watch?v=N3MiPFavH0A
Some of iMovie's features:
– You can either edit in the apps 'Movie' or 'Trailer' function:
In the 'trailer' feature, you can edit Hollywood style trailers with a storyboard style interface; and in the 'Movie' feature, you will be given a timeline editor.
– The main reason this is a go to editing app for me, is because of it's multi-channel video and multi-channel audio feature; which allows you to insert stunning broll shots into your videos.
– You can colour grade, add titles, speed clips up or slow them down; so you have full control to edit really professional looking videos.
So, why not try iMovie for yourself? It's definitely my number one go to editing app for creating professional looking videos.
If you want to find out more, then Click Here! to watch the video.
Check out my previous video on The Best iPhone Videography Apps, in which I take you through what some of the best apps to enhance your filming and editing on the iPhone.
If you learn more about marketing yourself or your business with your iPhone, then grab my free 3 part training series, iPhone Video Marketing Course. Just click on the link below this video, enter your details and I'll send you your free link.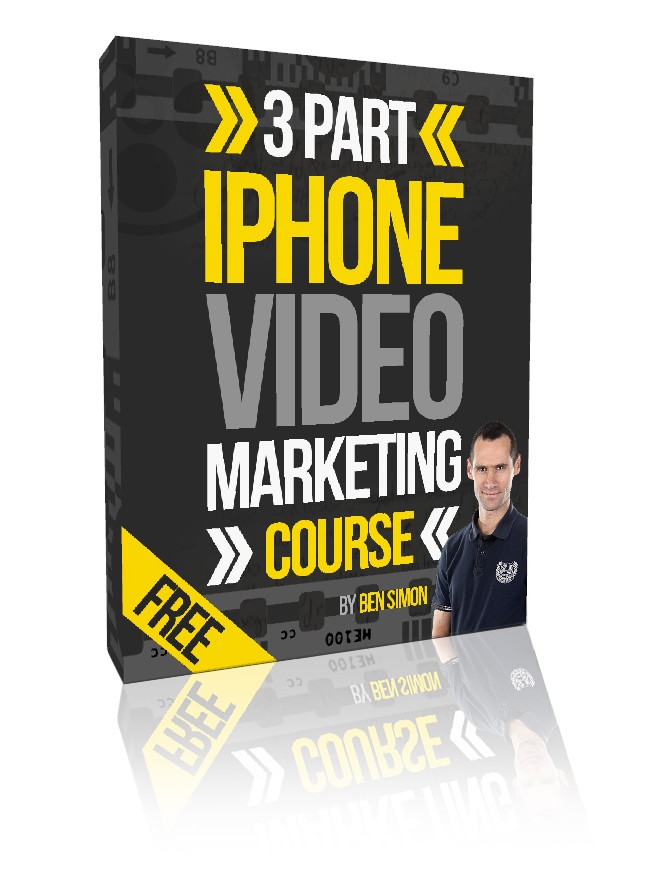 FREE MARKETING COURSE! Discover the secrets behind making engaging videos that ooze professionalism and help to sell your products or services In this 3 part training series, I break down the essential elements that go into making a professional video. From composition and audio through to location and performance stand up against the competition.
Get your FREE marketing course here! 3 part series, quick start guide to video production. Find out how to make videos people want to watch! Tips on converting viewers into targeted leads, video language tips that will engage with your viewers, find out the basics of ranking a YouTube video
Get it NOW because it's FREE! If you found this video helpful please give me a like, Share it with a friend you feel will benefit from these tips and subscribe to my channel and receive more videos like this.