Filmmaker, video marketing consultant & videographer
based in Brighton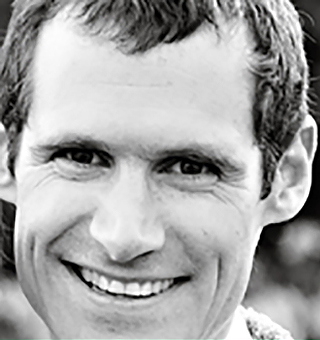 Ben Simon – Videographer & Marketing Expert
I'm a Brighton based videographer and video marketing consultant ready to help you implement a video marketing strategy that will boost your website conversions, increase brand awareness and help you grow your business. 
I  graduated from my degree in Multimedia (and HND in design technology) in 1997 after which I worked on a string of varied video assignments. These included corporate videos, a promotional video for Jaguar, music videos (during a seven year stint in my own rock band), virals for Nokia, experience videos for Extreme Element and more…
I got my first taste as a  video producer at university in 1995 (no not in Brighton, I was in Sawnsea). Together with a friend of mine, I made a pilot TV show about student life. The equipment was basic and the analogue style editing suite left a lot to be desired, but it was brilliant fun and I was hooked…
My videography career since moving to Brighton:
When I moved to Brighton (East Sussex) I turned my hand to TV production as a co-producer alongside Ben Nash for IEX, a weekly action sports news programme, aired on the Extreme Sports Channel and Sky Sports. As a keen kitesurfer, windsurfer, surfer and snowboarder this suited me down to the ground. Being a seasoned musician also means music videos are right up my street too and I do a lot of those these days as well.
Since focusing on creating marketing videos I've been lucky enough to work with companies of all shapes and sizes, from small to large, the largest being Zeiss UK the lens and medical equipement manufacturer. I've now got 10 marketing leading brands on my ever growing client list. How about making yours the 11th?
"If ever there was a guy that will inspire you and make you feel like you are just not doing enough with your life when compared to his insane schedule and totally self induced work load it's Ben Simon. Check out his work and don't be shy to give him a call with any video related questions, he is passionate about anything he turns his hands to and extremely approachable. "
David Camici
Why use me as a video marketing consultant or videographer?
As a video marketing consultant I'm a multi-trick pony… I bring extensive online marketing knowledge and a keen eye for design to the table. My background as a web designer means I'm up to speed with web design & usability, and my knowledge of SEO & internet marketing means I can see the bigger picture when it comes to using video as a marketing tool.
Recently I created an online course iPhone Video Expert, which teaches people how to make effective marketing video on their iPhones. I've also written a book called Expert YouTube Video Marketing Strategy, which is currently at no.1 on Amazon for 'video marketing' and have a YouTube channel, Media Brighton TV, offering advice on Video Marketing and Marketing & Film Making. It's currently getting over 10k views a month with many videos coming top of the search engines for their keywords.
To top it off, I've got a some great web photography projects examples on the site too, which means I can offer professional product and lifestyle shots as part of the audio-visual package.
In addition (having written, produced and performed an album which is available on Amazon), my music production and songwriting skills come in handy for sound design and recording top notch audio for the videos I make.
All this means I'm able to help you boost your brand and online presence through the roof. So, if you need high quality videos for your website, or need to discuss how you can use video to promote yourself, your business or your products please get in contact.
So that's me: Ben Simon a Brighton based filmmaker, videographer and video marketing consultant!
One video production team, many skills...
Your video is in safe hands
Annelies Simon
Production Director, Scriptwriter, VO, Presenter
If you hadn't guessed from the name Annelies is my wife. Apart from being a super talented singer and performer, Annelies is also extremely organised and creative. Annelies is great at coming up with initial ideas to kick start projects and her scriptwriting skills bring the messaging to life. Annelies has presented on TV for the Extreme channel and the BMX world tour, as well as being a regular in the Kiteshow, an internet TV show. Annelies also shares my passion for Kitesurfing, Snowboarding & Surfing.
Russell Stedman
Project Manager, Cameraman, Editor, Scriptwriter
Russ studied Media at the University of Brighton, where he learned the art of filming, editing and production management. After uni he worked as a production assistant and sound recordist in television, working on programs such as C5's Cowboy Builders, Channel 4's Food Unwrapped and most recently A Shopper's Guide to Saving Money.  Russ also is a keen musician playing bass in both original and covers bands for many years. His best gig was at the Download Festival at Donnington Park in 2013.
Alessandra D'Anzi
Freelance Editor, Motion Graphics, Web design
Alessandra has always had a love for editing. She recently graduated with a degree in Media Studies from the University of Brighton, studying a vast range of subjects – from photography, marketing, video production, journalism and film studies. Alessandra has a passion for film and television, and has worked at both Legendary Entertainment in Los Angeles & Ricochet in Brighton, before joining Media Brighton in 2015. Working alongside Ben and his team has helped her develop her skills in editing, design, motion graphics and web design.
Daniel Shannon
Freelance Motion Graphics, Animator, Editor
Dan's real passion is motion graphics. His path to finding this passion took him through editing, video production and technical assistance. Dan is a brilliant animator and graphic designer and a bit of wizz at building and fixing computers too!
My Videography Kit
Cameras & Lenses
Sony A7S11 4k mirroless cinema camera that is smaller than a DSLR. Shoots upto 120fps at 1080p and has a gorgeous digital film look and unbeatable lowlight!Sony Sony A6500 4k mirroless cinema camera with the same spec as the A7Sii but it's smaller and great for flying on a gimbal. I also have a full range of sony lenses that work in autofocus mode.
Canon 5d Mark II & Canon 550d Digital SLR's (for HD 1080p Video) Great for getting a film look with shallow depth of field and for low light situations.
Canon FX200 & Canon XF105: Great for seminars or live events.
Canon HFS100 (HD 1080p) A great litlle camera with really high quality.
Professional Lenses: Sony 35mm f4 IS, Sony 10-20mm f4 IS, Sony 18-105mm f4, Tamron 24-70mm 2.8 VC, Tamron 17-50mm 2.8 (non VC), Tamron 18-270mm, Tokina 11-16mm 2.8 super wide angle, Sigma 10-20mm super wide angle, Canon 50mm 1.8, Canon 70-300mm and more.
Action Cameras HD Hero 3+ & HD Hero – High action super wide mountable waterproof camera.
iPhone 6s 128gb & Gimbal Stabiliser Great for smooth shots when you can't get away with shooting with the proper cameras!
Sound Equipement
Professional Sound Recording: Full Recording Studio
Field recording equipment: Zoom h6, Zoom H4N 24bit digital recorder, Olympus 24bit digital recorder.
Microphones: Sennheiser MKH416 P48, Rode Videomic, Audio Technica AT3035 condensor studio mic, Rodelink Filmmaker Kit Wireless Lapels x2, Audio Technica Pro70 Wired Lapel Mic, AKG C417PP Wired Lapel Mic, Sure SM58 x 2, iRig Mic (for iPhone), iRig Pre (for iPhone), iPhone lapel mic (for backup).
Neutral Denisty Filters: These help to creat the film look with shallow depth of field in sunny conditions.
Stabilisation
Moza Air Gimbal Stabiliser: Supersmooth shots to get that hollywood look.
Pilotfly H2 Gimbal Stabiliser: Supersmooth shots to get that hollywood look.
Fluid Head VideoTripod x 2: Essential for smooth panning and tilting video shots.
Konova Slider Smooth tracking shots add amazing production value to any shoot.
Carbon min jib Smooth crane shots add amazing production value
Drone
DJI Phantom 4 Professional drone 4k Drone shots take things to a whole other level!
Full Set of ND Filters for the Phanton
Other Equipment
Camera Shoulder Rig, 3 Green Screens and 1 Pop Up Green Screen, Large 5 in 1 Reflector/Diffuser, Redheads x 4 & Softbox Lights x 6, Portable LED lights x 4, 2 Photo Tripods, 3 LED Disco lights, Set of Par cans. 
Computer Power 3 x Desktop PC's Core i7, HP Elitebook 8760w Video Editing Laptop, HP Video Editing Laptop, Dell Inspiron Core i5 Laptop And I'm always expanding my toolbox!
Full music studio setup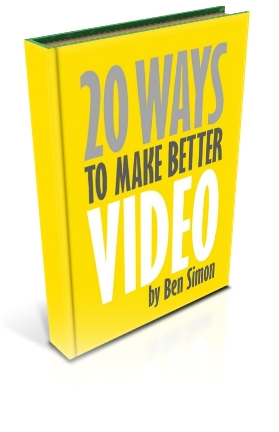 FREE EBOOK! Discover the secrets behind making engaging videos that ooze professionalism and help to sell your products or services.
In this 17 page document I break down the 20 elements that go into making a professional video. From composition and audio through to location and performance stand up against the competition.

17 page quick start guide to video production
Find out how to make videos people want to watch
Tips on converting viewers into targeted leads
Video language tips that will engage with your viewers
Find out the basics of ranking a YouTube video
Need a quote?
So if you need a videographer or video marketing consultant in Brighton, or the South East, click the button below to Get a Quote, or alternatively, give us a buzz on 01273 448110 or 07789 712314 or 07766 306310